List of Awards
Winner Style Awards
Accredited Leader in Fashion Business All Star Awards
Best in Retail & Meath Tourism Awards
Chosen Paris Fashion Week Designer
Fashion Judge Cannes Film Festival
Celebrity Designer for the red carpet Venice Film Festival
Best Global Fashion Designer Wow Awards
Best International Success Mentor Wow Awards
Best Female Entrepreneur Fame Awards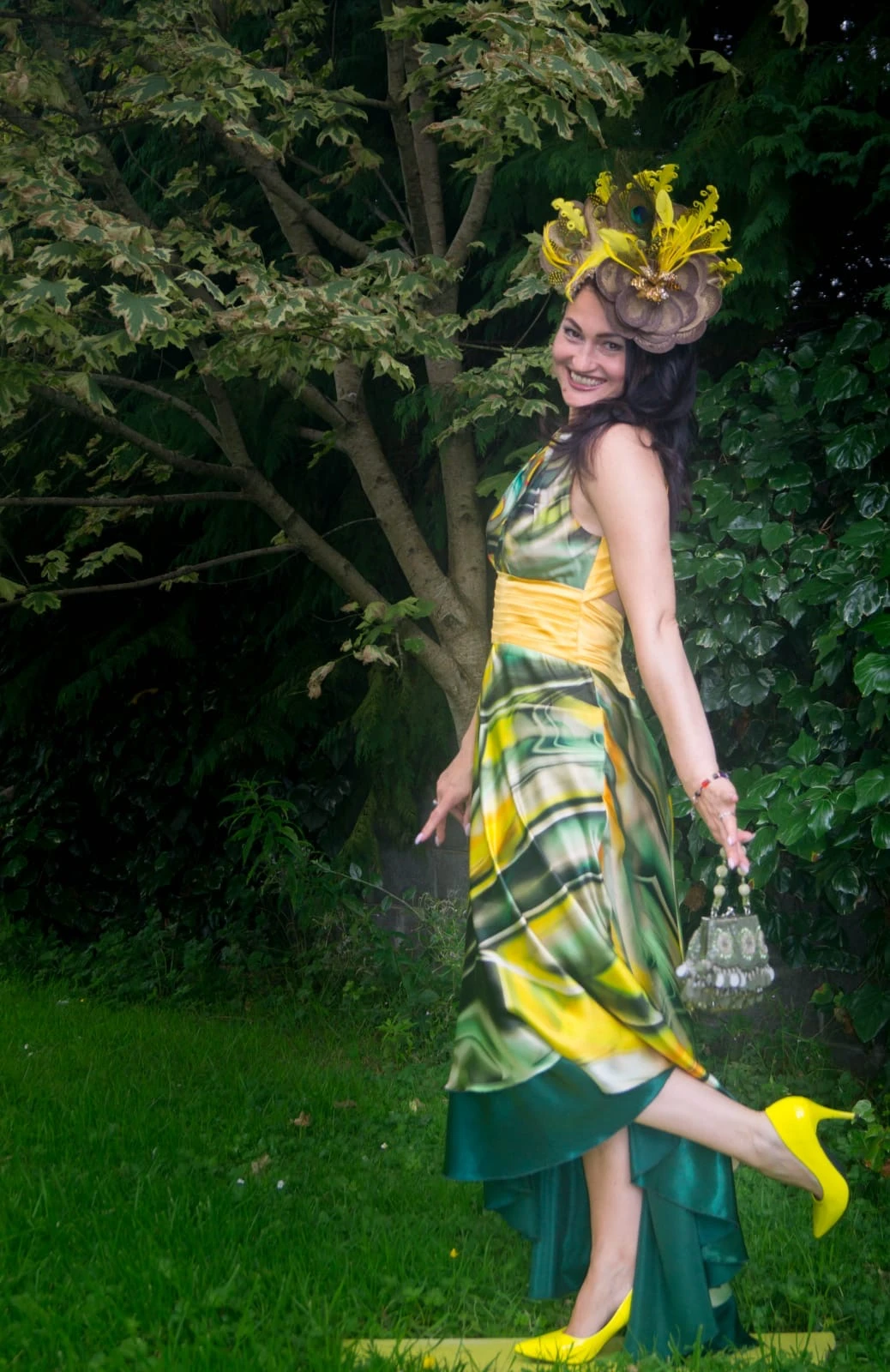 Asta Jakubson is a third generation fashion designer & has been in business for over 14 years as owner/head designer of Asta Fashions where she has been widely known for her unique designs for the occasion wear & bridal market, including millinery. She has dressed & designed dresses for many brides,many celebrities & was commissioned to make a custom made crown by a member of the royal family!  Asta has written her own book called "Tips for Brides" which is about dressing for your body shape. Her personal service has won her many awards over the years. She has also dressed several celebrities for the red carpet at the Cannes & Venice Film Festival.
Being a holistic fashion designer & a certified energy healer Asta Fashions launched a sister label called Designer 5G Clothing that combines fashion with health.. 
"I still remember getting that call &  feeling my heart sink when I heard my Mum had Covid. I felt so useless as I was in a different country & I could not be with her because of the lockdown restrictions. She lost her battle so young, an energetic 75-year-old woman who always ate healthily, always active, with a balanced diet. We had so many plans to do together, she was so proud of all of my success & I had so much more to show her!! I never got to hold her hand or be with her when she was passing, give her a hug or tell her how much I loved her.  After such a loss in my life I wanted to design something that would help others & protect them from harmful diseases..  After a lot of research, I found a protective fabric, engineered in Germany to the highest of standards & using my own fashion skills, I introduced Designer 5G clothing to the market. It fills me with such joy serving royalty, dressing celebrities & protecting everyone's health at the same time"