Unveil Your Personality with a Custom Made Wedding Dress by Asta Jakubson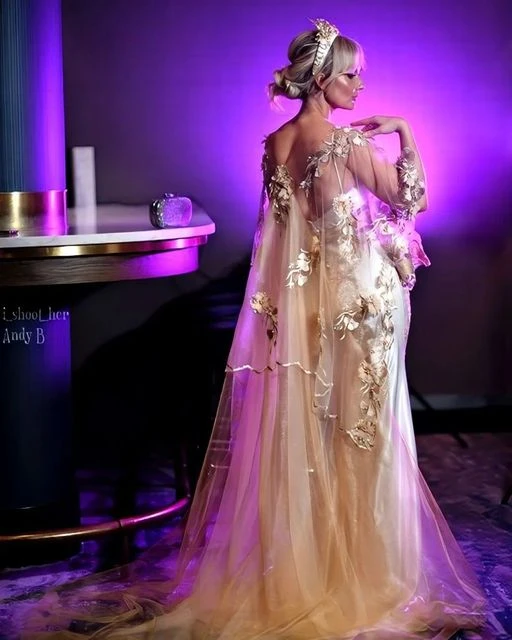 Discover the Magic of Asta Jakubson's Perfectly Fitted Custom Wedding Dresses
Having your custom wedding dress designed by Asta Jakubson is an experience that ensures your special day is truly unforgettable. Asta's expertise in creating personalized gowns that perfectly complement your unique body type and style preferences guarantees that you'll walk down the aisle feeling confident and radiant. Collaborating with a designer like Asta allows you to infuse your personality into every intricate detail of the dress, resulting in a one-of-a-kind masterpiece that mirrors your vision. The process of tailoring the dress to your specific measurements ensures a flawless fit that enhances your natural beauty, making you feel like the best version of yourself on your wedding day. With Asta Jakubson's talent and dedication, your custom-made wedding dress becomes a symbol of your love story, carefully crafted to reflect your individuality and grace.
"I've always loved giving women a sense of happiness and fulfillment through my designs, and wedding dresses are perfect for that. After all, when is each of us the most happy? On your wedding day! I even wrote my own book called Tips for Brides, it is packed full of tips on how to pick the perfect dress for your body shape & is available to download right here,  you will find wedding dresses perfectly suited to every female figure: - light tulle wedding, mermaid wedding dresses, A-line, empire, satin, lace, boho, crepe,& much more!!"
Have You a Special Occasion or Wedding Coming Up?
Fill out the form below 
How to Place an Order for a Custom Made Dress?
1. It Is Very Easy. Do You like your Dress, but You Want to Change It? Send a message to the team and We Will Discuss the Details of the Dress Change.

2. Or Maybe You Dream of a Dress Inspired by a Dress from a Famous Designer? Send the team a Private Message, Send Us a Photo of Your Dream Dress and We Will give you a Quote.

3. Or Maybe You Have Your Dream Dress in Your Mind? Asta can Design Dresses from Drawings and Sketches. Contact Us and We Will Discuss All the Details.
We accept PURCHASES IN INSTALLMENTS! (for Irish customers)
When you shop at Asta Fashions you can take advantage of our installment plan. Split your payment into 4 installments with a payment schedule!
Some more examples of designs by Asta Jakubson!