https://www.franserasmie.com/discover-the-magic-of-asta-jakubsons-perfectly-fitted-custom-wedding-dresses/
Your wedding day is one of the most important moments in your life, a celebration of love and commitment. Every aspect of this day is carefully planned and curated to make it truly unforgettable. One of the most crucial elements is undoubtedly the wedding dress. Imagine walking down the aisle in a gown that is not only a reflection of your style but also perfectly tailored to your body.  Asta Jakubson, a renowned multiple award winning fashion designer known for her exceptional custom wedding dresses that are designed to match your individual body type and capture the essence of your personality.  Asta Jakubson custom wedding dress design is a choice that will ensure your special day is nothing short of extraordinary.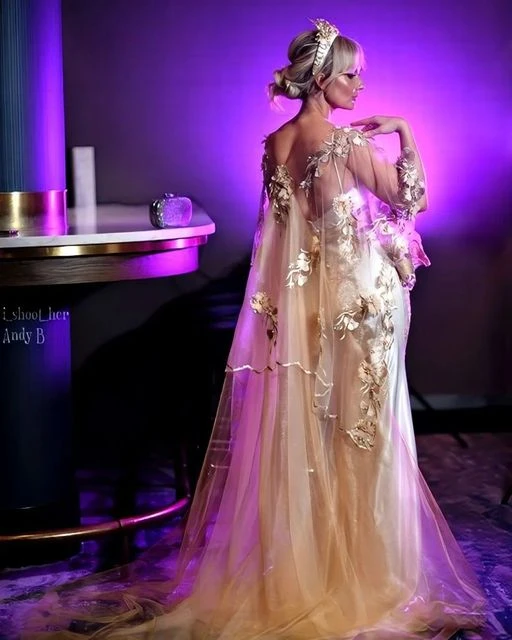 Pictured - Custom Made Wedding Dress by Asta Jakubson
"Your wedding dress is more than just a piece of clothing; it's a symbol of your love story and the beginning of a new chapter. Opting for a custom-made dress offers so many benefits. Firstly, it ensures a perfect fit that accentuates your unique body shape, allowing you to feel confident and comfortable throughout the day. Off-the-rack dresses often require alterations, leading to potential compromises in the design and fit. With a custom dress, every detail is meticulously planned and executed, resulting in a seamless and elegant look" -Asta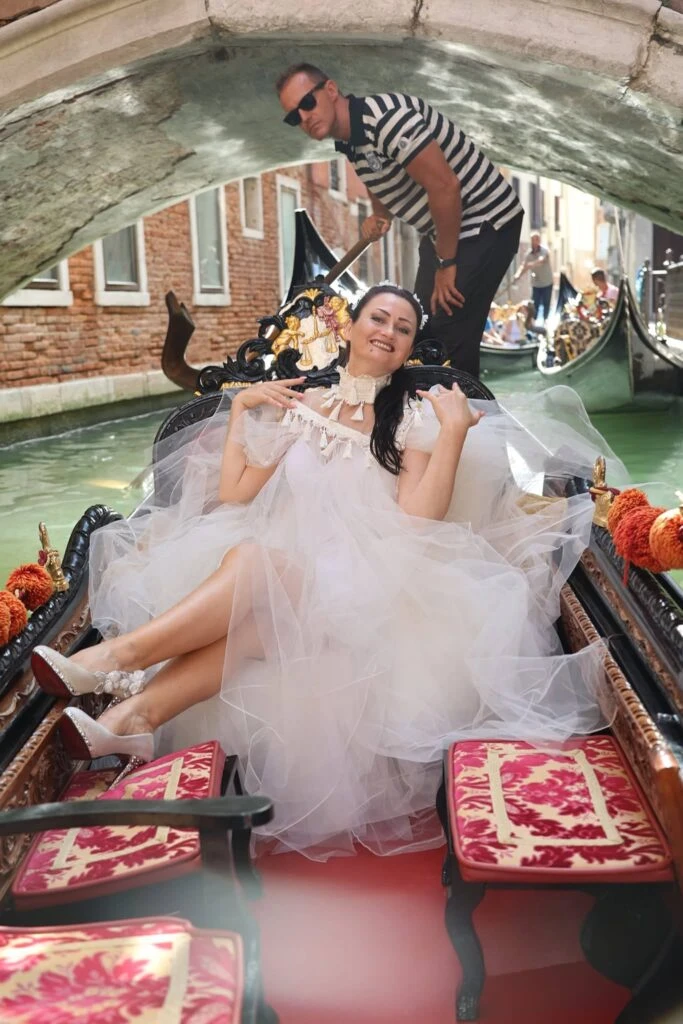 Designer Asta Jakubson pictured above wearing one of her custom made wedding dresses.
Your wedding dress is an extension of your personal style and should reflect your individuality. Asta Jakubson understands the importance of capturing your essence in every stitch and embellishment. Collaborating with her allows you to express your vision, whether it's a modern, minimalist gown or a romantic, fairy-tale-inspired creation. By choosing a custom-made dress, you have the freedom to select fabrics, embellishments, and design elements that resonate with your style, ensuring that your dress is a true representation of you. Asta Jakubson is a name synonymous with elegance, innovation, and impeccable craftsmanship. With years of experience in creating breathtaking wedding dresses,  Asta has perfected the art of understanding her clients' desires and translating them into exquisite designs. Her attention to detail and commitment to quality ensure that each dress is a masterpiece that tells a unique story. 
As you embark on the journey of planning your wedding, timing is crucial. Custom-made wedding dresses require time for design, fittings, and alterations to ensure every detail is flawless. With Asta Jakubson, the process typically takes 4-6 months, guaranteeing that your dress is perfected for your special day. Booking your fittings well in advance is essential to avoid any disappointment and to ensure that your dress is ready to make a grand entrance. Your wedding day is a celebration of love, and your dress should be a celebration of you. With a focus on perfect fit, individual style, and impeccable craftsmanship, Asta ensures that your dress is more than just fabric and stitches—it's a work of art that captures the essence of your love story. As you plan wedding, remember that booking in advance is the key to avoiding disappointment and ensuring that your custom dress takes center stage as you begin this beautiful chapter of your life.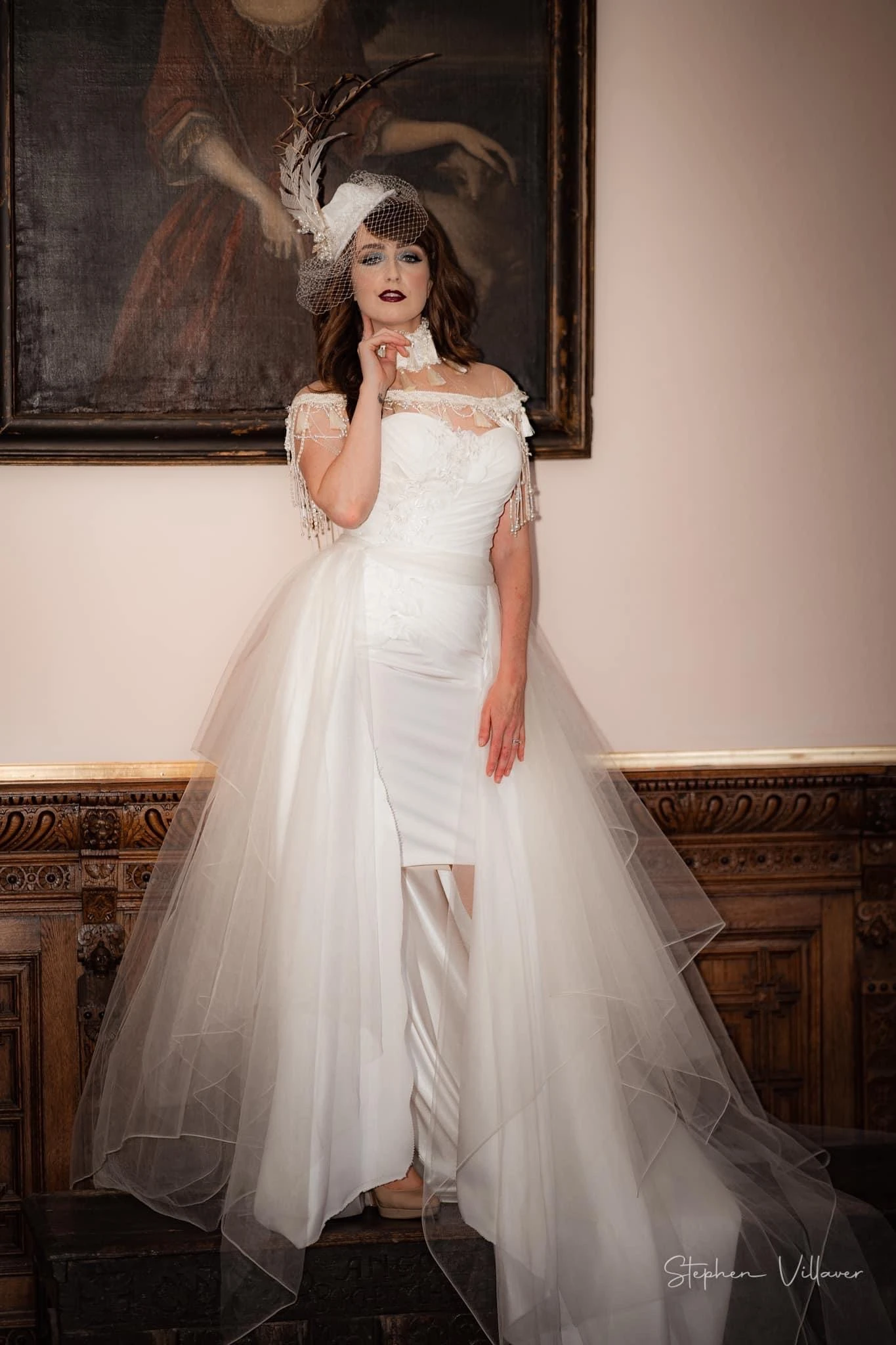 Pictured- Custom Made Wedding Dress by Asta Jakubson
BOOK YOUR FREE STYLE CONSULTATION NOW 
Make sure you book 6 months in advance.
See more styles on OUR WEBSITE